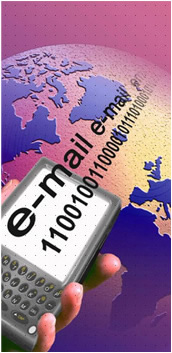 China News Service (CNS) is not only a state-level news agency spreading news worldwide, but also an international news agency that mainly targets its service towards compatriots in Taiwan, Hong Kong and Macao, as well as overseas Chinese and foreigners.
  Named by former Chairman Liu Shaoqi, CNS was sponsored and established by renowned Chinese journalists and overseas Chinese experts on October 1, 1952. Liao Chengzhi, former vice chairman of the Standing Committee of the National People's Congress, was the founder and leader of CNS. Besides him, other sponsors and builders were also big names in the fields of culture and journalism, such as Jin Zhonghua, Hu Yuzhi and Hong Sisi. Jin Zhonghua, a well-known expert on international issues, was the first president of CNS. CNS grows out of the International News Service that was, established by Fan Changjiang and Hu Yuzhi with the help of Premier Zhou Enlai in 1938.
  CNS functions as a state-level news agency spreading news worldwide, a database of information from global Chinese-language media and an international news agency. It fulfills its responsibility mainly through: traditional style of reports, including written reports, photos, wire news and feature stories; new style of reports, such as network information, videos, and SMS; content provided to overseas Chinese-language newspapers; and self-run newspapers and journals.
  Headquartered in Beijing, CNS has more than 2,000 employees at present. It has 46 branches and report stations in China and abroad, as well as news release centers in Beijing, New York and Hong Kong.
  Based on a multi-channel, multi-tier and multi-function news release system, CNS keeps providing various news products including written reports, photos, network information, videos and SMS around the clock. Its clients and partners extend all over the world.
  As a Chinese-language media source, CNS was an Asian pioneer when it first set up its internet portal. The site www.chinanews.com was launched in Hong Kong in 1995. On January 1, 1999, the headquarters of CNS launched its official site, named Chinanews (www.chinanews.com.cn). Chinanews holds on to the fine traditions of CNS, featuring speed, simplicity, objectivity, rationality, professionalism and elegance. It is considered an important news site in China, as well as one of the world's most important online sources of original Chinese news.
  China Newsweek, a magazine published by CNS since January 1, 2000, is already one of China's most well-known periodicals. It has English, Japanese, Korean, Italian, and South Asian versions. With stories written in a keen, profound, incisive and original perspective, China Newsweek has been widely accepted by the mainstream society.
  The International Forum of Chinese Media (IFOCM), hosted by CNS every two years, is the largest-scale summit of global Chinese media leaders. Since 2001, the event has been held successfully for 6 times. In 2009, under the initiative of CNS, the Global Chinese Media Cooperation Union was established on the principle of "service, interaction, equality and mutual benefits" during the fifth IFOCM. Currently the union has 304 members from 34 countries and regions.